Give The Gift of Hope This Giving Tuesday!
November 28th 2023
"Thank you for helping us serve the next person at end of life, supporting their loved ones, and helping someone who is grieving."
For Giving Tuesday this year, help provide comfort and support to a grieving family.
A $100 donation helps provide a day at Camp Keaton filled with activity-based bereavement activities for youth.
A $55 donation helps provide a custom grief support kit to a grieving youth.
A $30 donation helps provide a music therapy session.
A $15 donation helps provide a warm pot of homemade soup from our kitchen.
You can also purchase 1 of 4 beautiful Giving Tuesday ornaments: glass ball, glass heart, hanging star, and hanging shell.
Give the gift of hope this Giving Tuesday.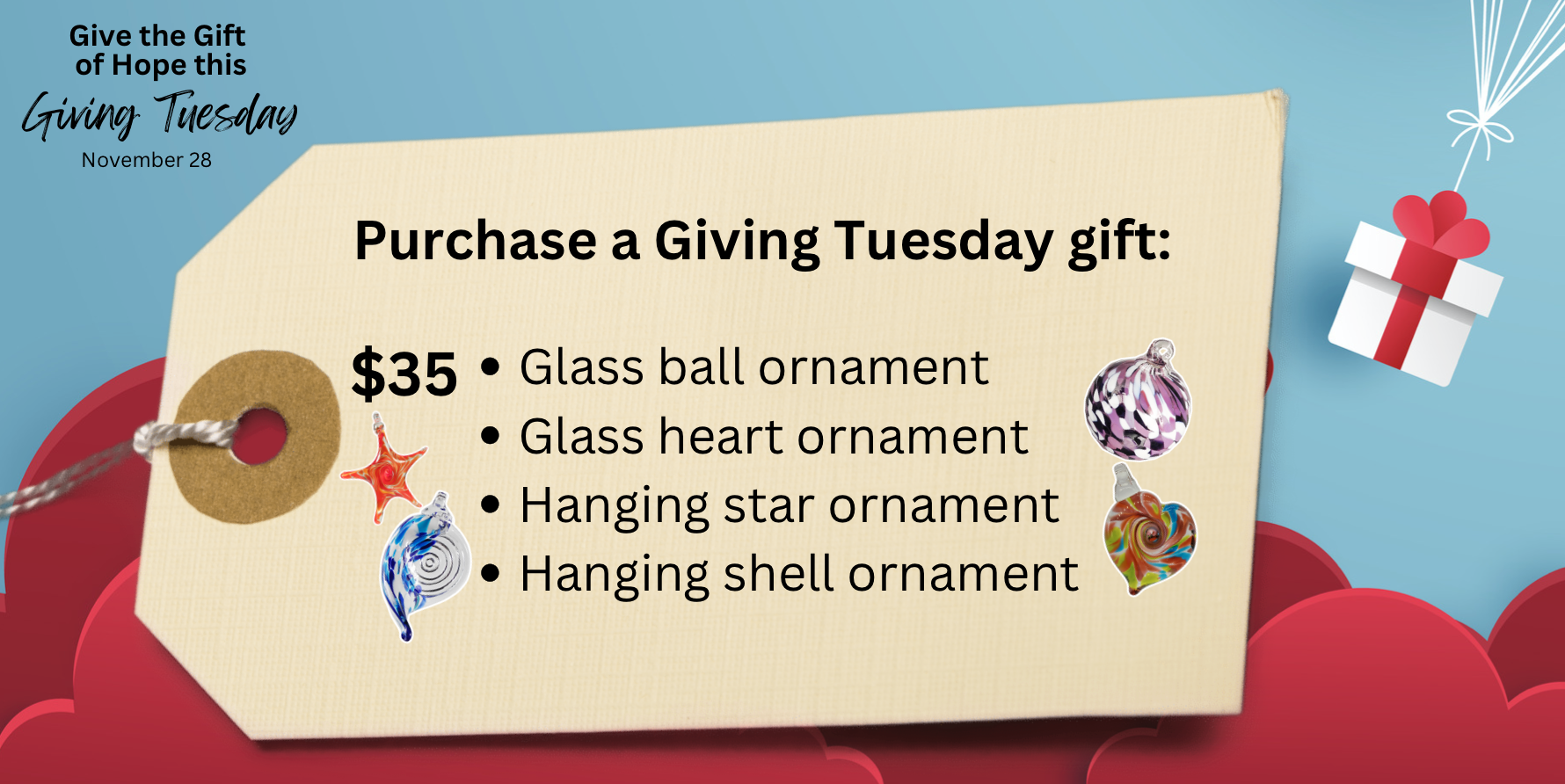 At the Kemp Care Network, we provide essential grief and bereavement programs, offering comfort and the path to healing. Grief support is highly specialized and represents an unmet need in our community.
We ensure that children, adults, and families can access grief support without any financial burden, relieving significant stress for families. It's worth noting that government funding does not cover these vital services, making fundraising campaigns like this one absolutely essential.
Every donation will help us reach our goal and will go towards the Fund-A-Need campaign in support of Grief Awareness Month.
Giving Tuesday is a global generosity movement. This day was created in 2012 as a simple idea: a day that encourages people to do good. The idea caught on and has grown around the world, inspiring hundreds of millions of people to give, collaborate, and celebrate generosity. Thank you for helping is support the next family when they need us the most.
Every donation over $25 receives a tax receipt.
Donate Online
Click here to make a donation online
Mail or in Person
Kemp Care Adult Hospice
277 Stone Church Road East
Hamilton, Ontario
L9B 1B1
Telephone – Karen Nowicki
905.387.2448 ext. 2208