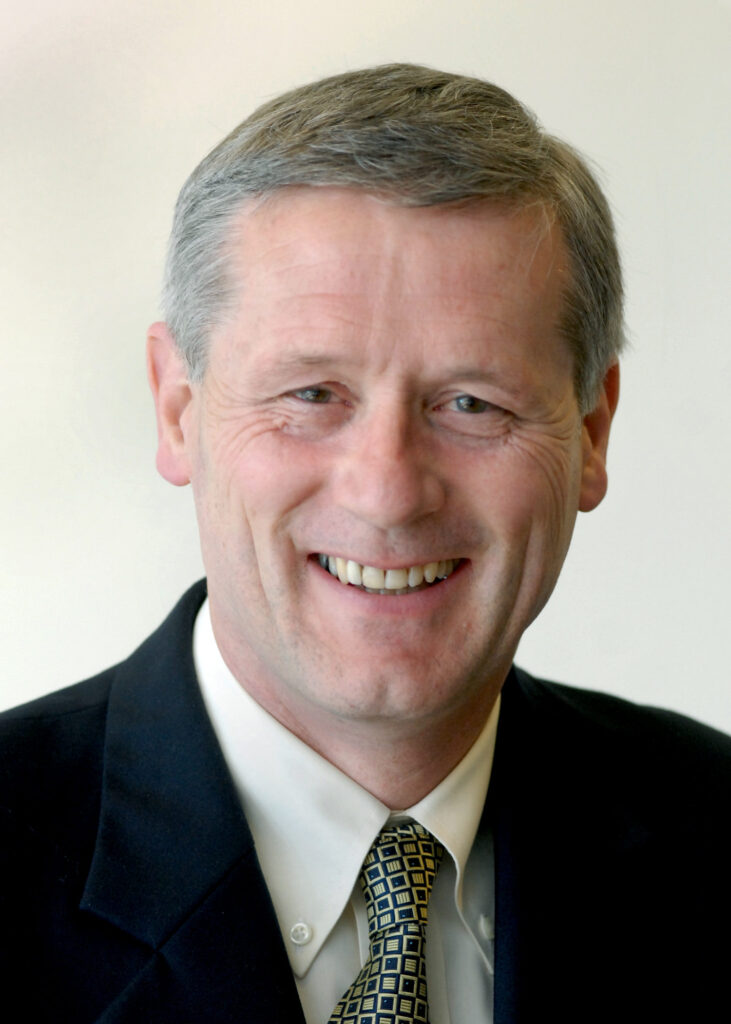 Gerard Cox MB, BAO, BCh, FRCPC, FRCPI
Professor of Medicine, McMaster University
Dr. Cox grew up in rural Ireland, went to Castleknock College 1970-1975, and qualified in 1981 from University College Dublin, Ireland. He trained in respiratory medicine at McMaster University 1985-1988, and in basic science with Dr J. Gauldie 1988-1990 and at the University of Iowa, Iowa City 1990-1992. He joined the faculty at McMaster University in June 1992 where he continued his research into the basic mechanisms that control inflammation during respiratory diseases.
Through collaboration with Dr. John Miller of the Division of Thoracic Surgery, they examined the role of lung volume reduction surgery for emphysema, examined the morbidity of lung biopsy in ILD, developed bronchial thermoplasty as a treatment for severe asthma, initiated the Diagnostic Assessment Program for Lung Cancer, and introduced EBUS-TBNA here at SJHH.
Dr. Cox has a special interest in interstitial lung diseases such as sarcoidosis and pulmonary fibrosis. He participates in a combined clinic with Dr Nader Khalidi, a Rheumatologist, to care for patients with immunologic lung conditions, vasculitis and combined connective tissue and interstitial lung diseases. With Dr M Walsh, Nephrology, they provide specialized care to patients with vasculitis.
He has served on the Education and Executive Committees of the Ontario Thoracic Society and was Chair of the OTS 2000-2002. He served on the Executive and Long-Range Planning Committees of the Canadian Thoracic Society, and was Chair in 2005-2006. He was appointed in 2005 to the National Lung Health Framework, a federal agency to promote lung health in Canada.
He served as Director of the Training Program in Adult Respirology 2000-2002. He has received the Adult Respirology Educator of the Year Award on 3 occasions.
He was a member of the Promotion and Tenure Committee for the Dept of Medicine from 1995 to 2004. He was a member of the Chair's Advisory Committee on Finance that oversaw the introduction of the Alternate Funding Plan in the Dept of Medicine – 2000 to 2011.
He was appointed Director of the Division of Respirology from 2002 to 2013. He has served as Head of Clinical Services for the FIRH 2015 to 2021.
He has enjoyed playing, coaching and watching sports all his life. At present he plays soccer and hockey.
He was introduced to the Bob Kemp Hospice by his wife Anne Moore-Cox – they married in 1984 – who has been an enthusiastic supporter and attender of various fundraising events.