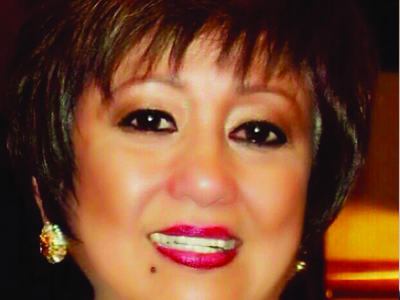 Ruby Sarmiento Amog
Ruby is an ADVOCATE locally, nationally and internationally for the elderly, women and children and a proponent for education and has worked tirelessly as a volunteer, supporting and promoting many causes and organizations especially in the Hamilton area, as well as fundraising and serving on the executive of non-profit agencies. It has allowed her to concentrate on improving her community and the lives of those with whom she has worked so closely. Ruby is a passionate and dedicated supporter/donor of  the Dr. Bob Kemp Hospice.
In her leadership role, she's focused on three directives: education, growth and volunteerism. She believes that all great organizations are built on hard work and dedication. She is very much involved in working to advance the status of women worldwide through service and advocacy. She works closely with seniors to improve their quality of life by helping them utilize the resources available locally, provincially, and federally. Multicultural community involvement has always been one of Ruby's foremost endeavours in the Hamilton area. She works with cultural groups to assist them in navigating through the various obstacles that new comers to Canada experience on a daily basis. Ruby has received many accolades including the 2012 Queen Elizabeth II Diamond Jubilee Medal, Zonta Founders Award, Zonta International, YWCA Hamilton Women of Distinction Awards for Volunteerism and the Governor General's Award in Commemoration of the Person's Case.
Ruby is a member of the Royal Hamilton Light Infantry (RHLI) and was involved in the Planning Committee of the 150th Anniversary in 2012 with Prince Edward as the guest of honor and met personally with the Prince. Ruby is also a long-time supporter of the Friends of H.M.C.S. HAIDA.
Ruby has been married for 46 years and blessed with a daughter. Ruby looked after her 96 year old mother for almost 40 years until she passed away two years ago.